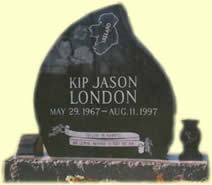 1. TRADITION - Our tradition of quality and caring.
2. PRODUCTION - Production facilities in our own building. We are set up to offer not only traditional designs, but individual and "one-of-a-kind" monuments. We are not just middle-men, we offer services from start to finish.
3. INVENTORY - We have the largest inventory in Central Kentucky. In most cases, we can usually show you the exact monument of your choice, not just a picture from a catalogue.
4. STAFF - In addition to our experienced sales staff, we have an in-house artist available at our Linwood location to provide unlimited options for designs and personalization.
Established in 1990 by Terry and Diane Shelton, Quarry Hill Monuments has grown with North and South Central Kentucky and provided families throughout Kentucky, Indiana, and Tennessee with high quality unique memorials.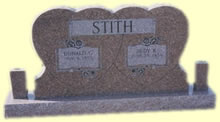 When the time comes for you to select a monument, your choice of a monument company is important for a number of reasons.
1. You deserve high quality granite precisely cut and carefully crafted to fit your needs.
2. You deserve to deal with experienced, knowledgeable consultants who are dedicated to helping you select a monument that truly represents you and your family.
3. We have a wide variety of options when you select a monument. These include different sizes, shapes, designs, art work, and lettering styles.